Our friends and neighbors at Daniel Defense are excited to begin construction of their new facility in Black Creek, Georgia. Their current operations are divided between Black Creek and Ridgeland, South Carolina, but with the completion of the new facility, all operations will be located under one roof.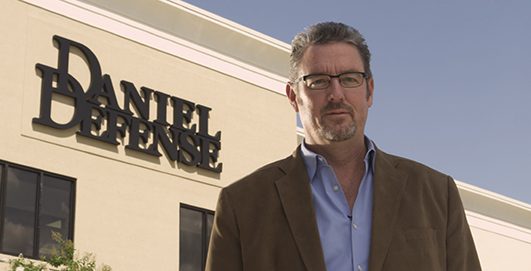 Daniel Defense is the third largest manufacturer of firearms, rail systems, and accessories in the United States, an impressive accomplishment considering their company has only been in existence for just over 15 years. It all began when Marty Daniel, a firearms enthusiast and garage door mechanic by trade, began designing and developing concepts to modify his M16. The business skyrocketed, and flourished into the reputable weapons manufacturer that it is today.
Groundbreaking took place this Monday, November 28. The new facility will cost an estimated $29.5 million, and will bring approximately 75 jobs to the area by next summer. There is also extensive room for growth as the company continues to thrive and grow, including another facility that is already in the planning stages.
We couldn't be happier for our friends at Daniel Defense, whom we have had the pleasure of working with for just over a year. We are excited to see what else they have in the works!