American involvement in Vietnam, and the war that followed, began shortly after the end of the Second World War. Between the exchange of authority between the Japanese, the French, and the Vietnamese people, and the growing influence on Communism leaking down from the USSR and China, it is no wonder that hostilities quickly escalated between the Western-backed South and the Communist-backed North. During the course of the Vietnam War, 3 million people lost their lives, with 58,000 of them being American troops. The causes of this heavy death toll included air raids, firefights, and bombings, but another weapon left a much longer lasting effect on those involved: Agent Orange.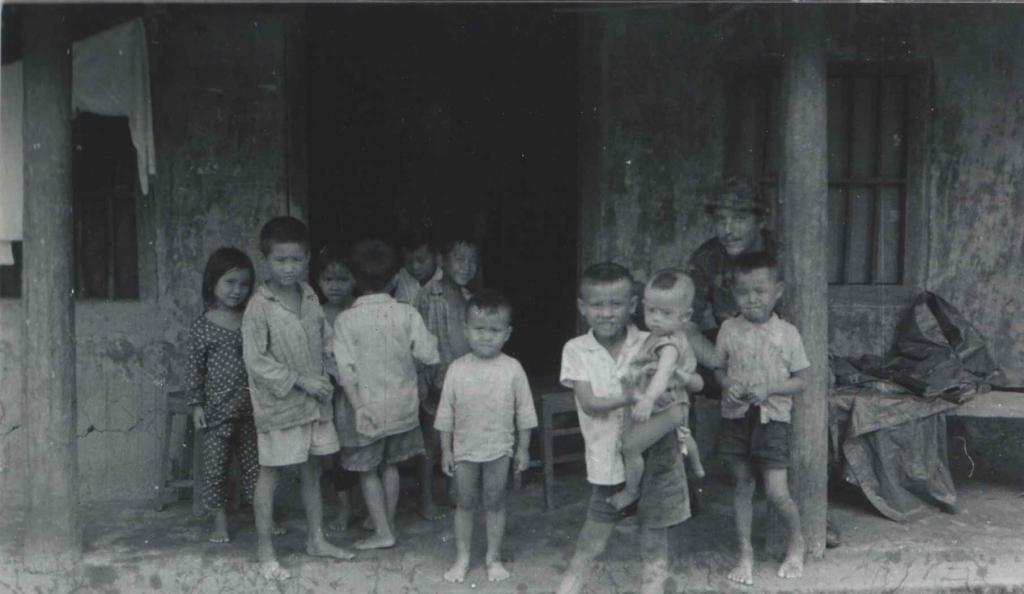 A First-Person Perspective
Larry Palmer, a resident of Savannah and Vietnam Veteran, prides himself on his knowledge of the devastation caused by Agent Orange, a powerful defoliant that was used by the U.S. military to weed out the Vietcong fighters. E6 Palmer enlisted in the Air Force 1968, and was a member of the Combat Control Team (CCT), the only combat unit in the U.S. Air Force at that time. He and his compatriots were licensed FAA Air Traffic Controllers, trained in Jump and Survival schools, before being sent to Vietnam in 1970.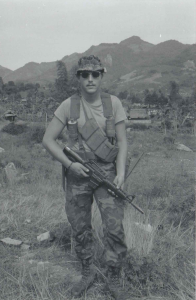 During his service, Palmer witnessed firsthand the extensive use of Agent Orange. "They sprayed Agent Orange everywhere," Palmer said in an interview with the Nine Line News team. "They sprayed the Ho Chi Minh Trail, they sprayed anywhere that they thought [the enemy was hiding]." Though mass sprayings (4-5 planes at a time) were halted in 1970, small sprayings continued around American military encampments, which were roughly the size of football fields. This meant that surrounding foliage, and the local water supply, were still being contaminated by the toxic chemical. In total, over 19 million gallons of Agent Orange were sprayed across the Vietnamese landscape between 1961 and 1972.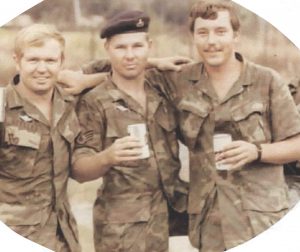 Since his service, several of the men that Palmer served with have experienced issues resulting from their service and exposure to Agent Orange. Cancer, strokes, and familial illness, have all been traced back to the use of the chemical during the campaign. Several men who served, their wives, and their children, have experienced medical issues as well, as the complications due to exposure have been shown to be transmittable to family members. "I have a friend who has 4th stage throat cancer, and his wife died of cancer. The number of people affected, almost 3 million in country, and then in Laos and Cambodia, where they sprayed also." Palmer himself has also been affected, with intense tremors and lack of feeling in his feet.
His personal goal, he explains, is to raise awareness of what his fellow veterans are still going through. "People need to be educated, you know. A lot of people that are dying at the VA, it's because of Agent Orange. I had a friend die, he was in Vietnam with me, and my roommate at Fort Bragg, and he died of Agent Orange. Another friend of mine has two brain tumors."
Beyond Agent Orange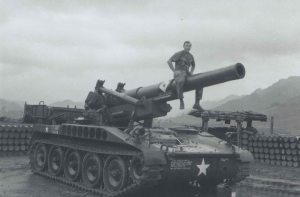 Upon returning home from service in Vietnam, American servicemembers were met with social scrutiny and blatant negligence by the government that had sent them there in the first place, a practice that continues to perpetuate to this day. VA benefits, employment opportunities, and psychiatric care, were unreliable, inconsistent, and faulty, to say the least. The rate of PTSD among returning Vietnam veterans was extremely high. According to HealthResearchFunding.org, an alarming 80%* of Vietnam veterans were diagnosed with Posttraumatic Stress Disorder (PTSD) upon coming home, and 15% were "unable to transition successfully back into public life", in other words, these brave men and women took their own lives. The divorce rate was also alarmingly high among veterans returning from combat in Vietnam, with 38%** of marriages for service members being dissolved within 6 months of returning home.
Vietnam Veterans Today
During the course of the Vietnam War, over 9 million Americans served in the military, with almost 3 million of them in-country for the conflict. Even today, over 40 years since the final troops were withdrawn from Southeast Asia, many of these surviving veterans continue to struggle with issues related to their service. As conditions at the VA Hospitals continue to prove inadequate, individuals like Larry Palmer are not receiving the treatment and care that they desperately need.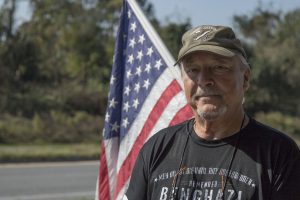 It is our duty as citizens to enact change in how our nation's veterans are treated. Write to your Representatives, sign a petition, and make educated decisions when voting for elected officials. We are a democratic nation, and only together can we find justice for those who gave so much for our freedom.
Nine Line Apparel is excited to launch our Death Followed Them Home design, in collaboration with Larry Palmer, to raise awareness of the impact of Agent Orange on American soldiers who served in Vietnam. Proceeds from the sale of this design will benefit the Combat Control Association, a non-profit organization dedicated to providing support to Combat Control veterans and their families.
Watch the full video of Larry Palmer and Nine Line Apparel co-founder Daniel Merritt:
*http://healthresearchfunding.org/21-remarkable-ptsd-vietnam-veterans-statistics/
**http://www.ptsd.va.gov/professional/treatment/family/partners_of_vets_research_findings.asp