Nine Line Apparel and the Nine Line Foundation are proud to cohost a Casino Night for Veterans in New York City with the FourBlock Foundation on Wednesday, April 5, 2017. The event will be held at the New York Athletic Club with VFW Post 754, and is being sponsored by reputable names such as American Airlines, American Heroes Channel, the National Review, Mohegan Sun Casino, and more. VIP guests at the event include Cincinnati Reds Hall of Famer Pete Rose and Medal of Honor recipient Florent Groberg.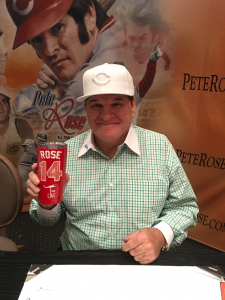 In addition to games of Texas Hold 'Em, Blackjack, and Roulette, the evening will also host a generous silent auction and raffle. Prizes will include 9-11 Memorabilia donated by the FDNY, Nine Line Apparel product bundles, and some amazing travel packages provided by AmFund, Mohegan Sun, and the New York Athletic Club.
Proceeds from the fundraiser will benefit both the Nine Line Foundation and FourBlock, in their efforts to provide aid to transitioning U.S. veterans. The Nine Line Foundation is a 100% nonprofit organization that focuses on one severely wounded servicemember at a time, and drastically improves their lives. They are currently finalizing work with their fifth candidate, SFC Aaron Causey, a multiple amputee and both Air Force and Army veteran, to build him and his family a 100% handicapped accessible home.
FourBlock is a 501(c)(3) non-profit organization that is the nation's local network for leading veteran professionals. Each year, hundreds of high-potential veterans in every corner of the country are equipped to pursue careers right for them, thanks to the support of local FourBlock communities. From leading organizations to launching innovative new ventures, FourBlock veterans are tackling mission critical goals at Fortune 500 companies through the power of the FourBlock network.
Both organizations are excited for their first cohosted event together, and hope to raise both funds and awareness to give back to the veteran community.
To learn more about this incredible event, please visit http://ninelinefoundation.org/events/nyac/