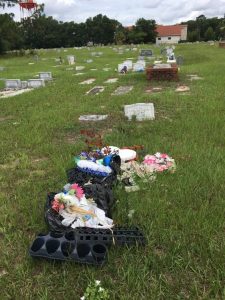 Savannah, GA – It's a heartbreaking sight at the Lincoln Memorial Cemetery at Hunter Army Airfield: the grass is overgrown, weeds are as tall as headstones, and tree limbs and branches are scattered throughout the area. Many graves are so overgrown that headstones are barely visible. Matters were made worse last fall when the area suffered heavy damage from Hurricane Matthew, and conditions have only worsened since.
Because the cemetery is privately owned, Hunter is not responsible for maintenance of the cemetery, leaving upkeep to the families of those buried there. With graves dating back to the 1800's, however, dozens of veterans' graves have been left in a state of disrepair and neglect over the years. Some families do not pay maintenance fees, and others have no living relatives. The cemetery has seen a gradual state of decline over the past several years, despite numerous claims and complaints being filed against the for-profit owner/operators of the cemetery.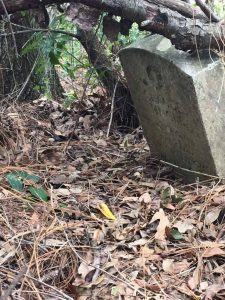 Thankfully, one woman's determination to give back sparked a phenomenon that quickly spread throughout the community. "I saw the Memorial Day Video that Nine Line Apparel and Graham [Allen] did downtown," says Misty Harvest of Savannah. "When I saw how many people were unaware of the meaning of Memorial Day, I made sure my children (8 and 9 years old) were educated on this. That's when we set out to place American Flags on the graves of our veterans. That's how I came about [cleaning up] Lincoln Memorial Cemetery."
Upon seeing the decrepit state of the cemetery with her children, Misty immediately took action, picking up garbage that day, and subsequently began organizing a community wide effort to raise awareness and volunteers. "We don't know them, but we owe them," she said.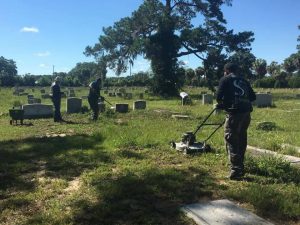 The clean up was organized on June 10, and hundreds of volunteers from the area came out to help with the restoration. Despite the 90+ degree temperatures, humidity, and mosquitoes, these men, women, and children labored for hours to mow, weed, and pick up trash throughout the 5 acre area. "In 5 days I had close to 200 volunteers, but there is so much work to be done," Misty explains.
While immense progress was made in June, there is still much work to be done to restore this cemetery to the glory that these fallen soldiers deserve. Another effort is being organized for this Saturday, July 15, at 7:00 AM. Lunch will be donated by Domino's Pizza, and all volunteers are urged to bring their own tools and equipment (gas powered only, as there is no electricity at the site).
To learn more about what you can do to help, visit the clean up event page at https://www.facebook.com/events/1917410111806468/