Tomorrow, America swears in its next President. We here at Nine Line Apparel are certain that you, the reader, are aware of the mixed emotions felt by the people of this great nation concerning our newest Commander in Chief. Many feel hopeful and empowered, viewing this change of leadership as a necessity, a change that will bring America back to the top of the food chain so to speak. Others feel that the new leadership brings oppression and dark times. Regardless of your personal political stance, we hope you all can move into the new presidency with open minds and look forward to a fresh start.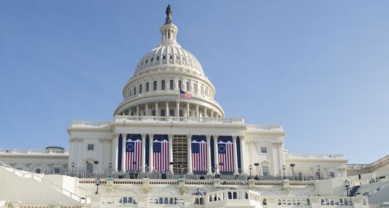 It is important to remember that we have always been a nation of opposing views and differing opinions. That is what sets our country and governmental systems apart from the rest of the world. We get to argue and disagree with each other. We the people have the right to not agree, but still coexist with one another, to share this wonderful land of opportunity, freedom and justice, under a flag that represents true liberty. Many of us have forgotten that it is what we don't agree on, what we debate and feel strongly about in our hearts, that helps our country grow and maintain the great experiment that is the USA. Many more have forgotten that Liberty doesn't mean that you get what you want, but rather that you, as a human being, have a voice, and you will not be persecuted for using it. We are a young nation with a history of good and bad, like all other nations. Unlike other nations, however, we are willing to change based on the will of the people.
Well, the people spoke in November. President-Elect Trump will be sworn in as the 45th President of the United States of America tomorrow afternoon. As we all know, this has probably been the most heated and controversial election in US history. It is our duty as Americans to respect the process that has lead to the result of this election, as many respected the results that gave us 8 years of Obama. That is what is important here, understanding that our system must shift between political parties to maintain the balance of State, Federal and Judicial power that our Founding Fathers worked meticulously to create for us.
Regardless of your political affiliation, remember that this Constitutional Republic we all share will have more changes, challenges and hard times no matter who is our POTUS. For we the people are the great experiment, and no matter what, we are the people who make this Nation either succeed or fail. Not a handful of Americans in DC. We at Nine Line Apparel are proud and privileged to be Americans, and welcome President Donald Trump to the White House. Good luck, Mr. President.