What is the most patriotic thing you have ever seen? How about the most patriotic T-shirt? If nothing comes to mind, we are here to help. At Nine Line, our shirts are about more than just a brand. They are a lifestyle. It is about being a part of something larger than yourself. It means being unapologetic in showing your love of your country and giving back to those risking their lives daily to protect the American way of life. It means being relentless in your patriotism and striving every day to be America's next greatest generation.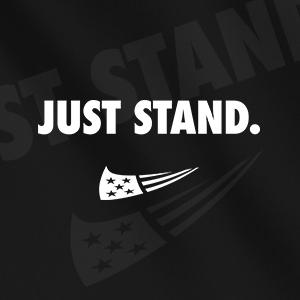 What do you do when someone demeans something dear to your heart? You take a stand. You stand up for what you believe is right.
When Nike released their campaign in collaboration with Colin Kaepernick using the verbiage "Believe in something. Even if it means sacrificing everything." Veterans and patriotic Americans around the country immediately took notice. And for good reason, they were infuriated by the comparison Kaepernick made. To a military member and their loved ones the word sacrifice means much more than a football career. It's something sever.
Nine Line founder Tyler Merritt said "if you want to say that you're promoting social injustice, then actually do something." And that is exactly what he did. He took a stand for what he believed in. Quickly releasing the design "Just Stand."
The National Anthem is more than just a song before sporting events. It means so much more. It stands as a symbol of  brave Americans who have truly sacrificed everything to preserve what they believe in. Freedom in America. Degrading this sacred anthem by refusing to stand demeans the sacrifice of countless men and women gave you freedom. Just Stand.
Follow the link to find this design: https://www.ninelineapparel.com/collections/just-stand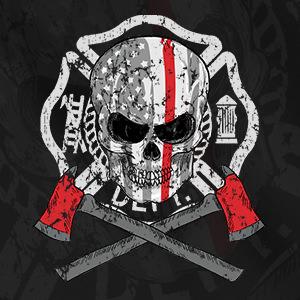 Everyone has a fearful respect for fire. It harnesses a power strong enough to lay waste and destruction, yet without it life as you know it would not exist. But luckily there is a brotherhood standing between you and the blaze.
A tight knit brotherhood exists between firefighters that most of us will never understand. This bond spans years. Generations. A mutual experience of both uplifting and disheartening events create an unbreakable bond. In unites them in a common understanding and empathy. Yet they push on. They are willing to sacrifice themselves to save you or a loved one's life. When a life is in danger, they have no hesitation. They run full force into the flames.
Greater love hath no man than this. That a man lay down his life for his friends. These brave men and women are made of the strongest steel. Forged in fire.
Nine Line released this design in honor of those who Fear No Flame. The support from you, the Nine Line family, for these brave men and women has been overwhelming. Thank you for standing with us.
Follow the link to find this design: https://www.ninelineapparel.com/collections/fear-no-flame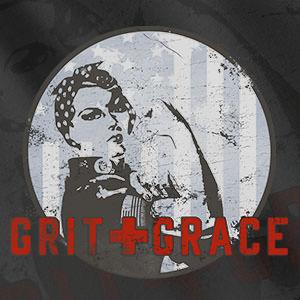 Are you made of more than sugar, spice, and everything nice? Of course you are. You pride yourself on being able to do anything you put your mind to. Because nothing can stop a confident and powerful woman!
Rosie the Riveter is a cultural icon of World War II. Representing the women working in factories and shipyards during World War II who were vital to victory. This resulted in a social movement, revolutionary at the time. The number of working American women increased by 57% in only 4 years, changing the American mindset forever.
You are a modern Rosie the Riveter. A cultural icon .Representing every woman who works to make this generation, America's next greatest generation. While Rosie the Riveter is an icon of World War II, the strength and American feminism she represents has grown stronger through the generations.
This design is inspired by all patriotic women made of Grit and Grace. That's what makes every woman in this nation a true red, white, and blue American woman!
Follow the link to find this design: https://www.ninelineapparel.com/collections/grit-and-grace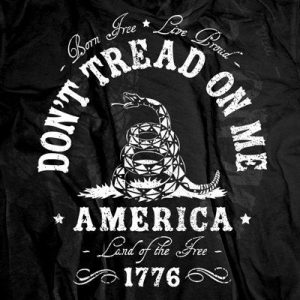 You will immediately recognize this iconic imagery. A symbol of American Independence. A representation of Freedom from Tyranny. There are many symbols of the true values of America as a nation, but few as powerful as the Gadsden Flag.
Will you allow others to abuse, mistreat, or exploit the hard work of generations of Patriotic Americans? Of course not. Like a snake underfoot, you will strike if tread upon. Because in America, you are born free. And you live proud.
This design is a testimonial to that very sentiment. Don't Tread on Me. Or my land of the free.
Follow the link to find this design: https://www.ninelineapparel.com/collections/dont-tread-on-me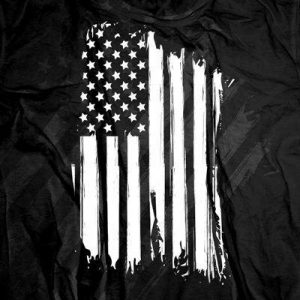 There is nothing more powerful than being UNITED under one flag. To you, Patriots of this great nation, America is not just a country. It is a way of life. It is worth living and dying for. This sentiment is proven by the fact that "America," one of the very first designs released by Nine Line, continues to be your favorite design.
This design is a simple depiction of the flag. A part of who you are. A part of your identity. Carry it within you always, proudly and relentlessly.
Follow the link to find this design: https://www.ninelineapparel.com/collections/america
As a give-back organization, Nine Line is forever striving to be our brother's keeper and encouraging others to do the same. By becoming a part of the Nine Line family you are supporting a multitude of initiatives that go far beyond raising awareness. You are helping to back organizations that give aid to those in need, from first responders to service members to patriotic Americans. You are becoming a part of the solution.
Nine Line is an American Clothing Company with American made Apparel and Accessories- Veteran Owned and Operated.