We love working with other companies to collaborate on special projects, especially when it comes to charitable causes. Our most recent effort has been our month long promotion for Breast Cancer Awareness, with a portion of sales from "Pink" products going to support Vets Fighting Breast Cancer. Teaming up with Nine Line in this campaign, is Sticky Holsters.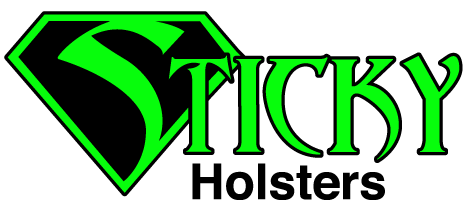 Founded in 2010 by a former SWAT Officer, Sticky Holsters prides themselves on being a 100% American made company, with each holster sewn by hand in the USA. Their staff is comprised of veterans, former LEOs, firearms and tactical instructors, and patriotic Americans. We were very excited when the opportunity arose to partner for a mutual promotion campaign, which will be launching on October 24th, and will run until December 24th. (Details for this promotion coming soon!)
When we talked to our friends at Sticky Holsters about doing an additional partnership to promote Breast Cancer Awareness, they immediately jumped on board.
Why YOU Should Own a Sticky Holster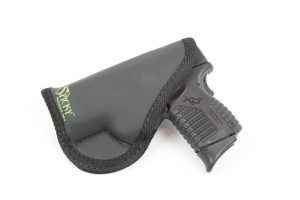 Sticky Holsters' unique design allows for comfort and ultimate concealment, and their variety of sizes allows for a wide range of handgun use, while maintaining a secure and snug fit for your firearm. Because the external rubber material of the holster is what holds it in place, there are no clips or hooks needed when securing your firearm. You can comfortably tuck your gun into your waistband, purse, boot, etc., without having to fasten or secure it. Sticky Holsters are also ambidextrous, so whether you're a righty or lefty, this holster is perfect for you!
How Sticky Holsters is Helping Fight Breast Cancer
Starting on October 14th, Nine Line and Sticky Holsters will be launching an Instagram Giveaway, ending on October 21st. One lucky winner will get 3 gift certificates for Sticky Holsters, a retail value of approximately $90. Whether the winner decides to share the gift certificates with friends, is up to them.
Sticky Holsters will also be promoting other Nine Line Breast Cancer Awareness promotions throughout the month, such as the sale of their throwback "Warrior" design, and the "TATAS" coupon code, which gives customers 15% off all women's apparel at ninelineapparel.com.
So show your support, and help Nine Line and Sticky Holsters in the war against breast cancer!
Follow us on Instagram @ninelineapparel and @stickyholsters
Link: https://www.instagram.com/ninelineapparel/