Now more than ever, it is important for veterans to support one another after returning to the civilian sector. For many, this transition is painless and a welcome return to normalcy. For others, it is a daunting and foreboding challenge, one which, sadly, not all veterans are able to cope.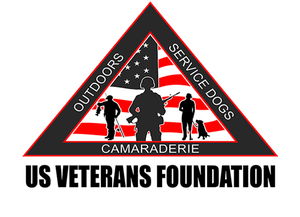 Thankfully, there are many organizations that exist to provide resources that make this shift more conducive and supportive to those struggling with the traumas of war and the return to a "normal" existence. One of those organizations is the US Veterans Foundation, a 501 (c)(3) 100% non-profit organization based out of Illinois, whose mission is to help provide the tools veterans need to reenter society and lead productive and rewarding lives.
From outdoor adventures that provide therapeutic relaxation and camaraderie among themselves, to service dog resources that provided necessary home therapy and companionship, to morale based events that help veterans come together and rebuild confidence in themselves; US Veterans Foundation is a well-rounded organization dedicated to improving the lives of both active and retired service members.
During the month of January, Nine Line Apparel is proud to partner with this amazing organization to improve the quality of life for those who have given so much to our nation and our freedom. A portion of every sale from the Veteran's Creed design will be donated to the US Veterans Foundation. To learn more about the work they do,  visit: http://usvetsfoundation.org/