In a monumental move, President Trump intervened on behalf of Chief Warfare Operator Edward Gallagher, securing his release from the brig in which he has been held since being arrested on September 11.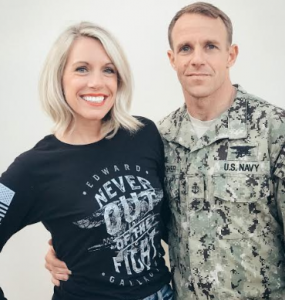 After months of fighting Gallagher's confinement and lack of adequate care, this decorated Navy Seal was reunited with his family and moved to a nearby naval base, where he will be kept under house arrest. Despite this move, he still has a long way to go.
We will continue to support Chief Gallagher as he continues his fight for justice. This decorated veteran, who served eight tours overseas fighting for our country, deserves to be treated with dignity and respect. He is still being denied basic American rights, rights that he as an American soldier fought and put his life on the line for.
We refuse to stand by and let the media and courts run this man's name through the mud for the sake of political agenda. This is a blatant attack on a man who was willing to give his life for his country, but instead they are acting as though he is nothing more than a common criminal. We at Nine Line Apparel will proudly support Chief Gallagher as he continues to fight for justice and for his freedom.
Nine Line is an American Clothing Company with American made Apparel and Accessories- Veteran Owned and Operated